I've spent my career working with entrepreneurs, startups, and iconic brands. I've created 20+ featured apps and advised companies like PBS, Levi's, GEICO, Homesnap (acquired), Speek (acquired), BoxTone (acquired), and many more.
Due to needing specialized talent, I embraced remote work much earlier than most. First, as a remote solopreneur in 2005 and later in building my remote-first company starting in 2009. During that time, I wrote App Savvy (O'Reilly) that hit #1 on Amazon in its category. I was a remote and hybrid leader a decade before 2020.
I now coach and advise...
Founders & solopreneurs of service companies with their strategy & operations.
Startups in the software, app, tech, productivity & collaboration space.
and lead a private coaching group of...
Freelancers, consultants, creators, and founders who want to move from their traditional mindsets to a remote solopreneur mentality.
Beyond that, most days I'm sharing my 15+ years of experience across marketing, sales, and operations as the founder of a multi-7-figure remote agency on LinkedIn, X, YouTube, and newsletter.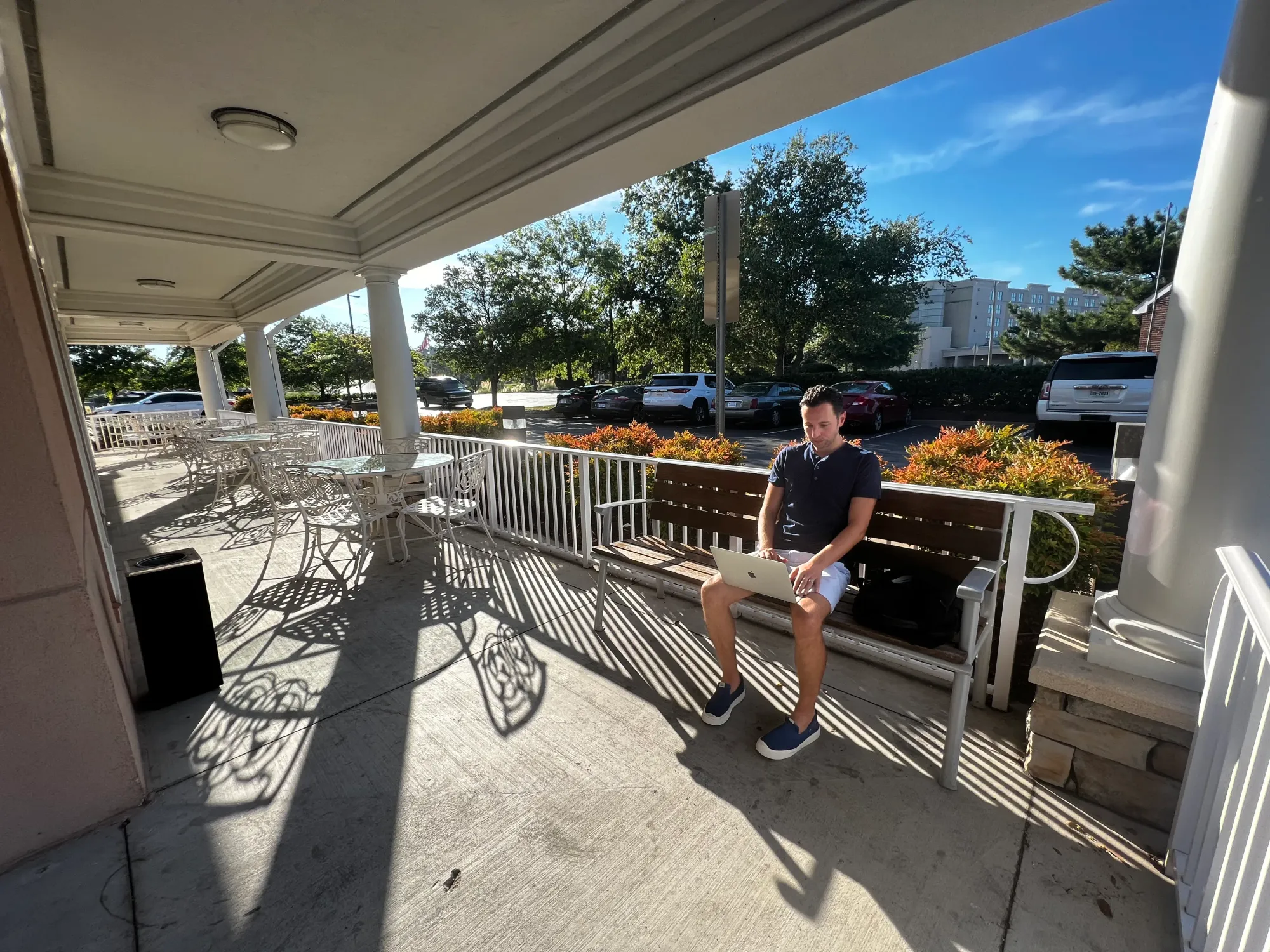 ---
The "I want to know everything." version
Yes, I write and speak on topics related to scaling, operations, remote, and tech.
Those strategies resonate with people because I'm first a practitioner and builder.
My entire life has been immersed in digital technology, ranging from the rise of PCs, early Internet, dotcom, social media, and most recently, apps. I've worked in tech on both the services and product side. I've been part of early-stage startups with investment from Union Square Ventures and Founder's Fund as well as large professional service firms.
With knowledge of those two worlds, the last 10+ years I focused on growing Savvy Apps, a top creative app agency...using remote as a business strategy. I started it with no outside funding, using a small makeshift desk in a rental apartment and grew it to a mid-seven-figure agency. I then joined another agency as one of three Partners through our acquisition before my current focus mentioned above.
SITE
This site started all the way back in 2005, then at technosight.com, as a place to share my tinkering with blogs, podcast, wikis, RSS, and Web 2.0, which no one knew about back then. As the tech landscape has shifted, so has my attention. For example, I moved from Web 2.0 to apps in 2008 but today am focusing on what it means to be a remote solopreneur and use remote as a business strategy versus an employment agreement.
MILESTONES
I've been blessed to see a number of career milestones through the years:
Early remote solopreneur plus one of the first remote agencies.
I pioneered being an early remote consultant back in 2005. I then scaled that to running a remote firm with people around the world, a first in the agency world.
Launched mega-hits of my own.
Agenda Calendar (Editor's Choice), Today Weather (Starbucks Pick of the Week), and Jellies (featured in the WSJ and TechCrunch). Agenda was one of the first apps driven entirely by gestures. It was also "Fireballed" by John Gruber.
Wrote an O'Reilly book.
After realizing an early morning blog post was a much bigger idea, I pitched O'Reilly Media on the concept for App Savvy, I then crafted a marketing strategy that catapulted it to #1 in Mobile on Amazon.com. It has since sold over 10,000 copies with use in college classrooms and discussions from around the world.
Speaker at Google, SXSW, industry events, & guest on Bloomberg TV.
Because of my work, writings, tweets, talks, and videos, I have spoken at some very cool venues. It's humbling, especially when doing live TV.
Regularly quoted in national press.
Similarly, that body of work has allowed me to help reporters and analysts. I've provided quotes, been mentioned, or featured in The Wall Street Journal, Washington Post, Axios, Mashable, and comparable outlets.
Work featured in a Disney+ original show.
Along with my amazing team, we were floored to see our work in an original series with Jeff Goldblum.