Fractional COO & Advisory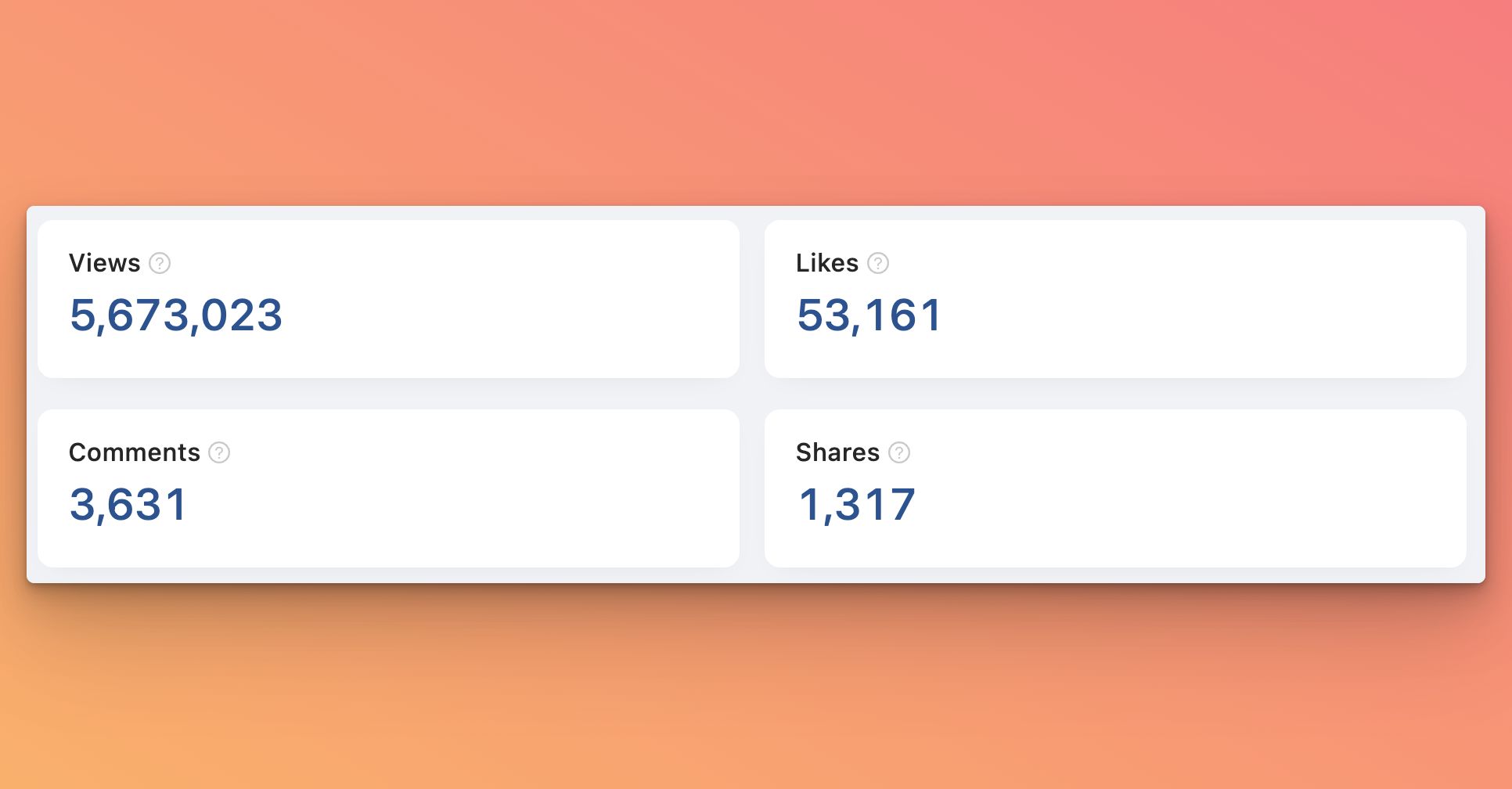 Right now, you as a CEO, founder, or people manager are lost in the weeds.
Your week and business is running you.
You need to break free of the Old Factory Standards that are driving your remote, knowledge-based business.
You may not realize it but you're using business strategy and management philosophies designed to optimize the physical time of unskilled workers.
It's time to scale, automate, and modernize your remote business.
I'm the person I needed when I bootstrapped my remote company in 2009 from zero to mid-seven-figure revenue. Then I became an executive of an eight-figure remote company and was one of five people that drove a nine-figure exit.
Now, I share my strategy, operation, & remote playbooks to help you do the same.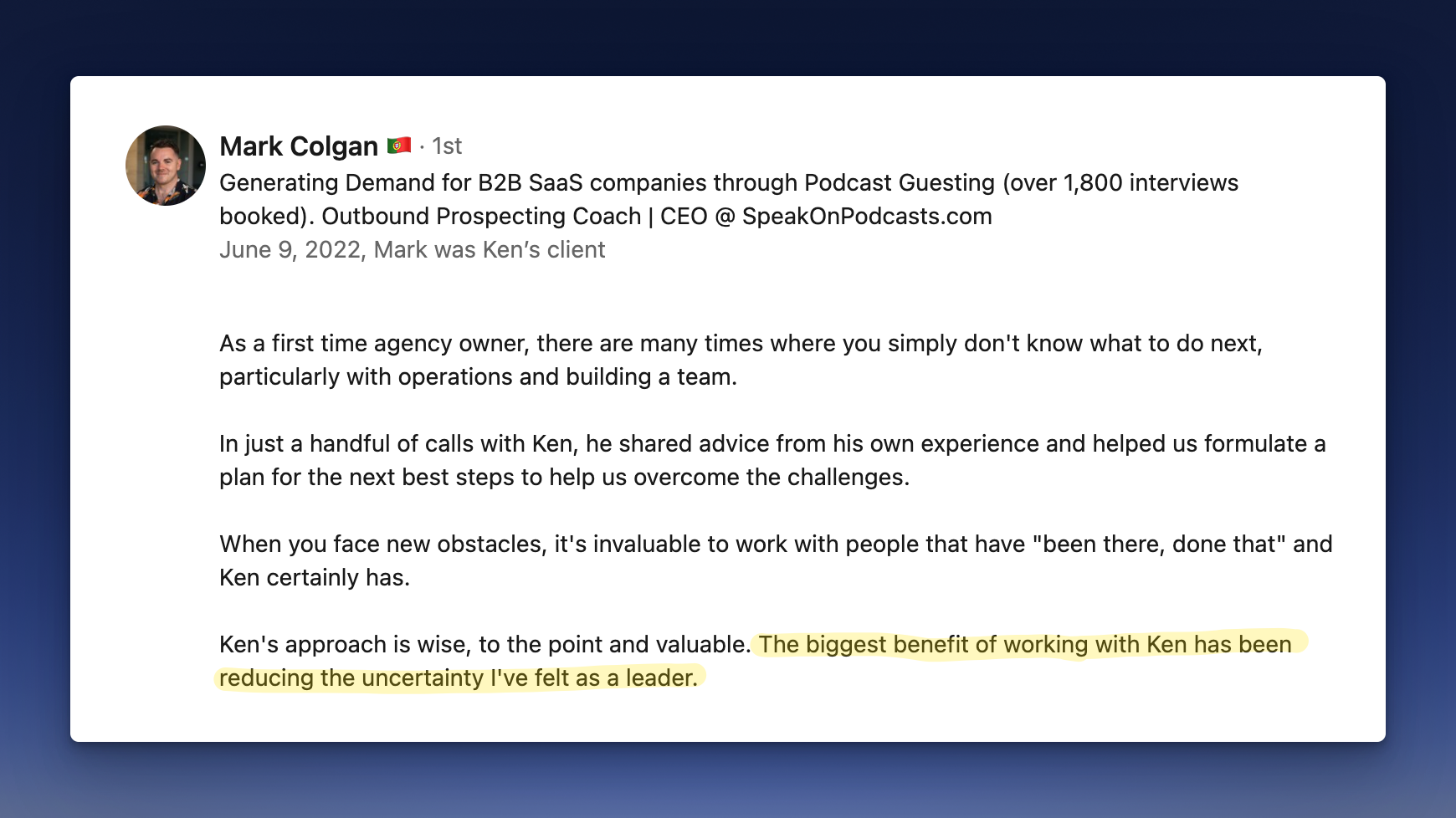 Who I Help
Through the years, I've landed clients ranging from Levi's, GEICO, Toyota, PBS, Network Solutions, and more. My work has been featured by Apple in worldwide keynotes, Google, Starbucks, and on Disney+.
But my passion has been working with CEOs, founders, & people managers.
I've helped hundreds of people like you either go from 0 to 1 on new initiatives or transform their organizations.
What makes me different?  I'm not a career executive coach.
I'm a builder and creator who helps other executive builders and creators.
I've been a CEO myself, building multiple businesses across B2B and B2C. I have bootstrapped & run agencies or professional service B2B service firms. But I also have regularly helped B2C companies scale & raise money.
How to Work Together
There are three ways we can work together:
Advisory (I show you how)
Coaching (we do it together)
Fractional (I do it for you)
All three offerings use my proven playbooks and frameworks, which looks across seven key areas of your business in 90-days.
(Consultant, solopreneur, or small agency? Here's how I work with you instead.)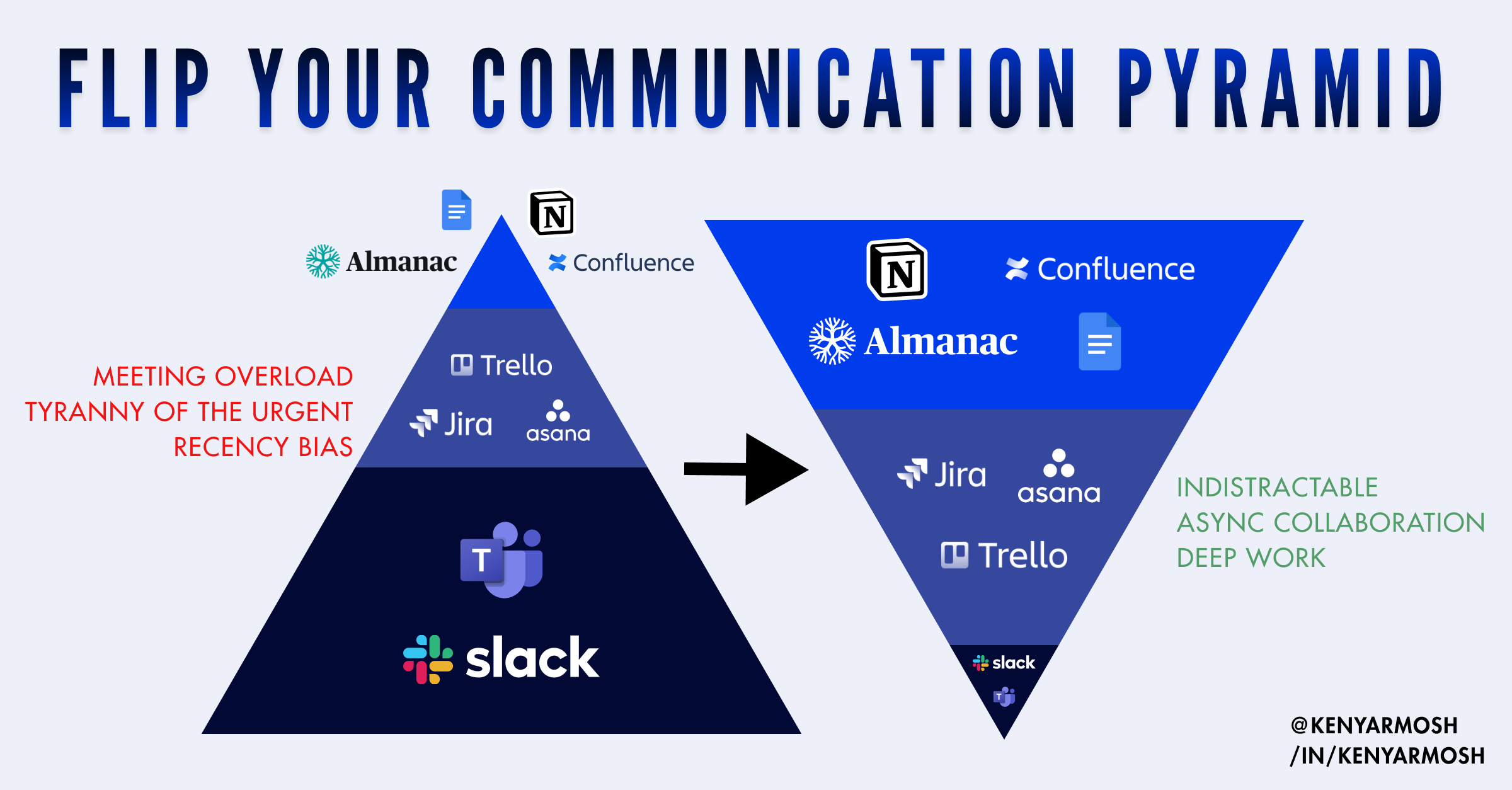 We start with an assessment of how you currently operate now versus how you will operate based on your long-term vision.
Do you remember you had a vision when you started your biz?
(If you forget what that is, I'll help realign you right quick. 💪)
Then, we build out a backlog of work that gets prioritized based on...short, medium, & long-term goals.
While I do have a 90-day game plan we review before we start working together, we will customize it based on your needs in our pre-engagement strategy call. Areas of focus vary but many clients have issues around collaboration, communication, and cadences...three of the seven key areas we dig into.
What Results Look Like
A sampling of some of my recent wins for clients like you...
In May, I advised two B2B agency founders. The guidance I provided helped reset delivery leaders, so they no longer deal with client fires.
In June, my fractional services helped a tech CEO who had no experience with growing a talent pipeline. Now, the company has a robust set of processes and a platform for recruiting at scale.
In July, I coached a B2B founder who reorganized their entire operating cadence and delivery system. They now have multiple days a week of no meetings to work on their business.
In August, my coaching work included assisting an implementation leader who struggled with consistent client delivery. She now has dashboards across all client work. New projects can also be started with one click.
In September, my advisory work includes helping an 8-figure agency revamp their project kickoff and delivery process. I'm working directly with the CEO and second-in-command to improve building momentum on projects and accelerate pacing.
In October, my advisory work helped an B2B founder completely overhaul their offerings. We started with an assessment of what they are doing now, a competitive analysis using one of my frameworks, and more, which allowed them to double their rates.
Let's Chat
Strategy Call
A 30-minute call to learn more about what you're doing now and where you want to go next. This call doesn't commit you to anything and people often get tremendous value, even though it's free.
Schedule Your Strategy Call Now
You can also contact me to discuss keynote sessions, speaking, & workshops.
---
What Others Are Saying
See my Wall of Love for more recommendations!