Welcome, officially. You did it...you made it to The Remote Solopreneur.
Get ready because...
I make it easier for founders, consultants, and solopreneurs to close bigger deals and grow without big payrolls.
Don't be a stranger. Send me a DM on LinkedIn or drop me a note. I am super responsive to a fault...let me know where you are in your journey.
Want to go even faster?
Get paid for your expertise. Position and close scalable service offers.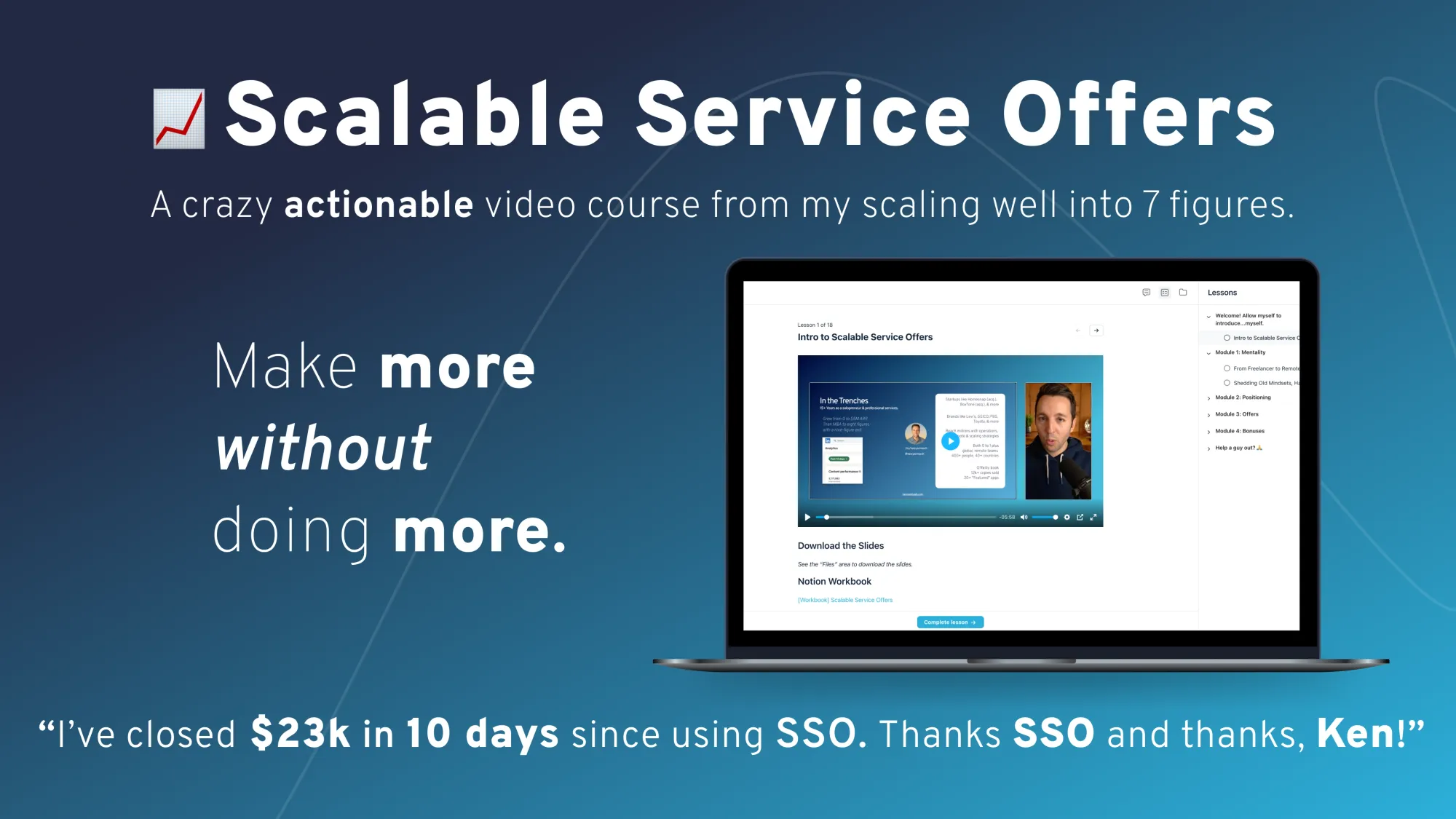 Looking for something more interactive?
Check out how I work with consultants, founders, and & solopreneurs across their growth journeys ranging from my community, coaching, or as a fractional exec.
Other than that, I will see you in the feed and in the newsletter.