Hybrid & Remote Work Advisory

You can try to figure out remote and hybrid work over the next year or two. Or you can work with me as your shortcut to Better Work and save yourself the headache.
I've done it all as a remote executive for over a decade with hundreds of remote workers. When working with me, you get 10x insights and practical, proven strategies to:
Drive true Remote First workplaces (including hybrid)
Implement Remote First onboarding & offboarding
Update handbooks & operations to be Remote First
Become an employer of choice in the war for talent
Create better culture & connection for distributed teams
Provide guidance on global talent pools
Reduce reliances on real-time communication
Stop meeting and messaging overload
Audit existing tools with an async and remote focus
Beyond founding a Remote First company in 2009, I was first a remote and hybrid worker going back to 2005. With this knowledge and insight, I share hybrid and remote work strategies that reach millions of people across my site, LinkedIn, Twitter, and podcast.
How I Help
My clients rely on me as a trusted resource to go from 0 to 1 for new initiatives as well as to audit, hone, and refine existing or broken processes.
Due to the nature of my work, I work across organizational sizes and roles ranging from HR, operations, IT, and C-Suite. The common trait is I work with leaders. I can engage in a purely advisory role or in select situations, a fractional capacity.
Ask Me Anything: 30 Minutes
Millions of people trust me to help them with Better Work. Ask Me Anything about questions you have around remote, hybrid, or ops. I can share strategies, tools, and playbooks you can use immediately. Startups: use this link if you want feedback on your tool.
Book Your 30 Minutes Now
Strategy Call: 30 Minutes
If you're looking for ongoing help in trying to be a Remote First company, get hybrid right, want to be more competitive as a remote employer, reduce meetings, or generally want to implement my Better Work frameworks, you need ongoing help. Requires a three-month minimum commitment.
Schedule Your Strategy Call Now
Don't fit into one of those two?
You can contact me to discuss keynote sessions & workshops, or custom projects.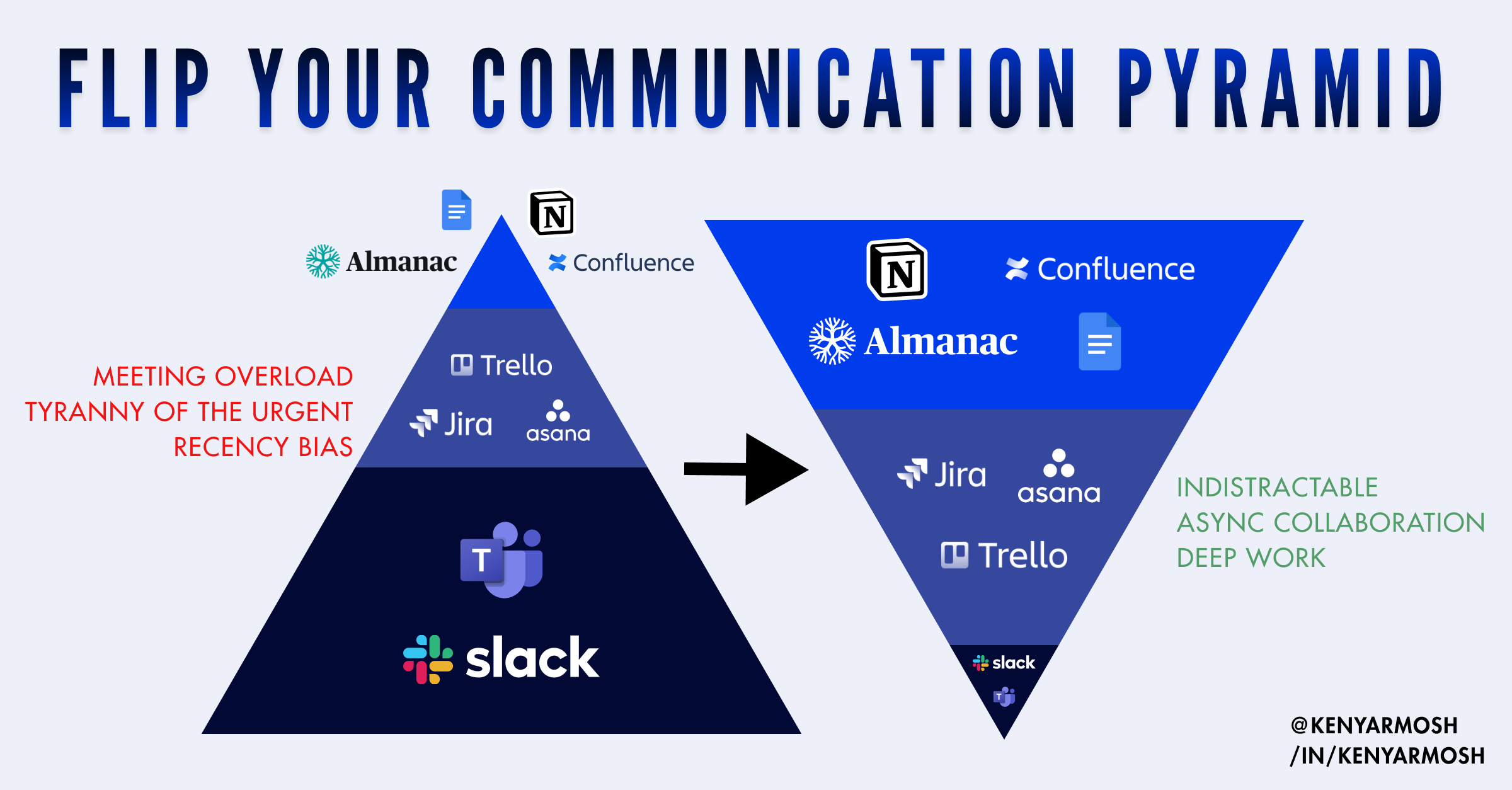 ---
What People Are Saying
See my LinkedIn profile for more recommendations!