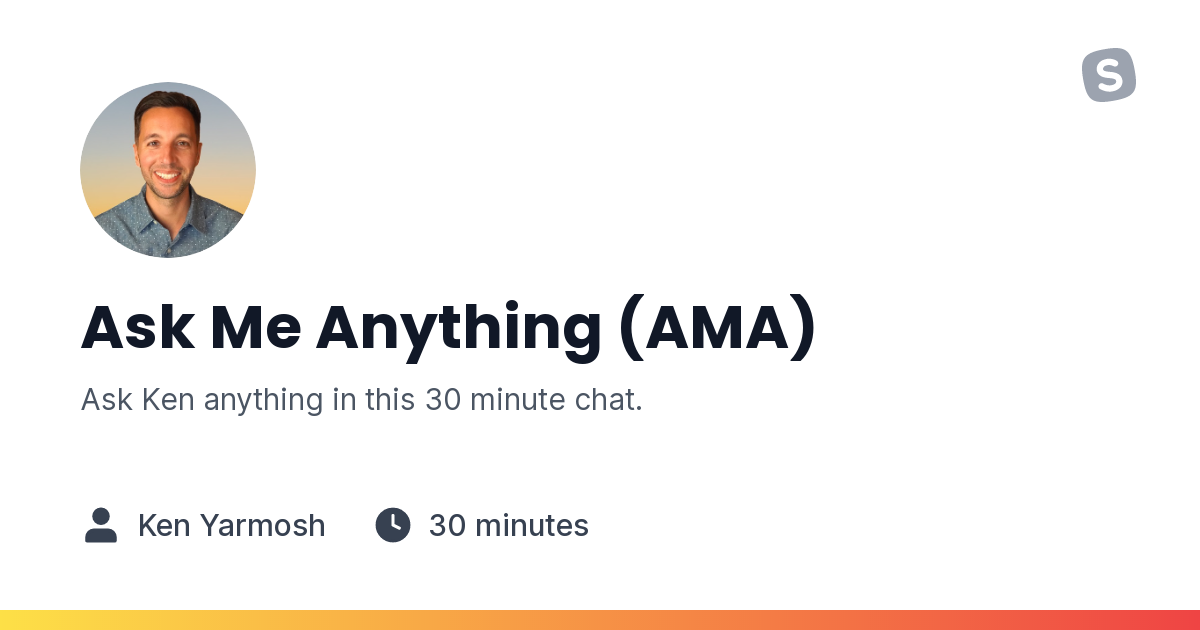 If my fractional & advisory services or TRS group do not make sense for you, and you want more than my free content on LinkedIn and newsletter, ask me anything.
(except my original AOL screen name)
It's a low-cost way to get big value...quickly. If you've learned more about me, you probably know I've touched a bunch of areas. I've built remote companies from scratch, gotten 20+ featured apps across Apple and Google, created (and scaled) dozens of startups, written a book, and much more.
What do people usually cover? That's completely up to you!
Here are some recent, non-exhaustive examples...
How I've helped consultants, creators, and solopreneurs
Move from a single client or the occasional "side hustle" to steadier work.
Re-organize weekly rhythms to get BIG time back in their week.
Significantly reduce support workflow for a bootstrapped tech biz.
Getting oriented around the thinking required to create initial systems.
How I've helped people managers
How to approach culture and connectivity across seven time zones.
Moving from a Culture of Now to an async Culture of Documentation.
Kickstarting remote leadership at scale.
How I've helped execs, founders, and CEOs
Repositioning an exec struggling with re-entering the C-Suite.
Scaling from 1-2 to multiple states and global talent pool assessment.
Re-strategize GTM that set up a five-year shift in focus.
Getting partners and leadership re-aligned on Remote-as-a-Strategy.